After several decades, I had the blessing to visit the famous citadel in Sri Lanka - Sigiriya.  Web of tales around this amazing creation awakens the imagination of its visitors.  The world wide web is full of stories of this miracle.  You can find more details
here.
Sigiriya from afar;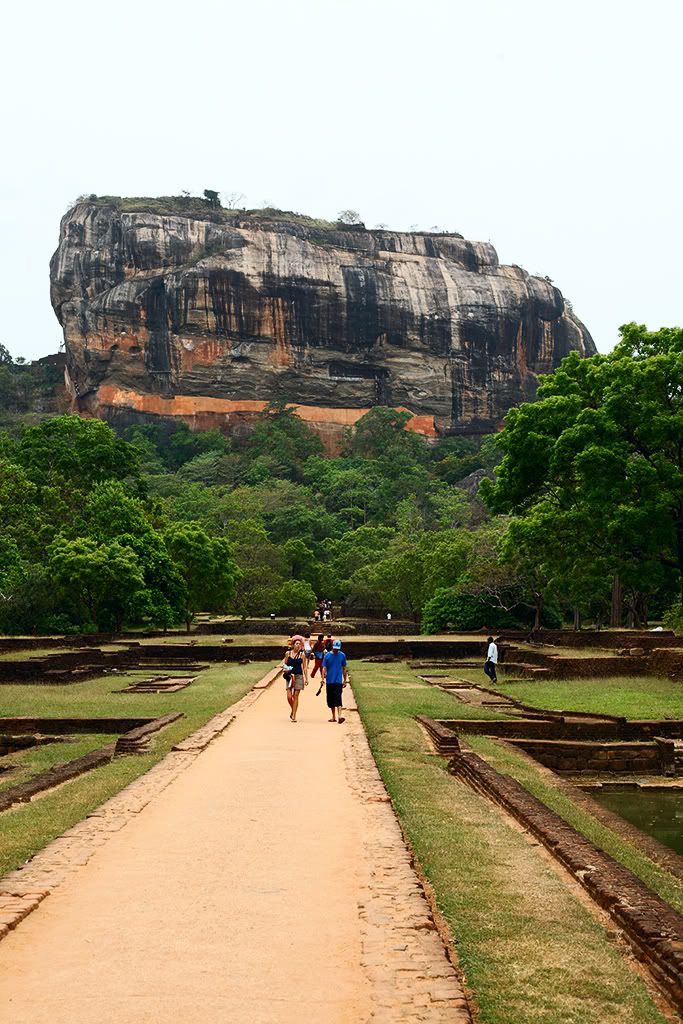 Water garden;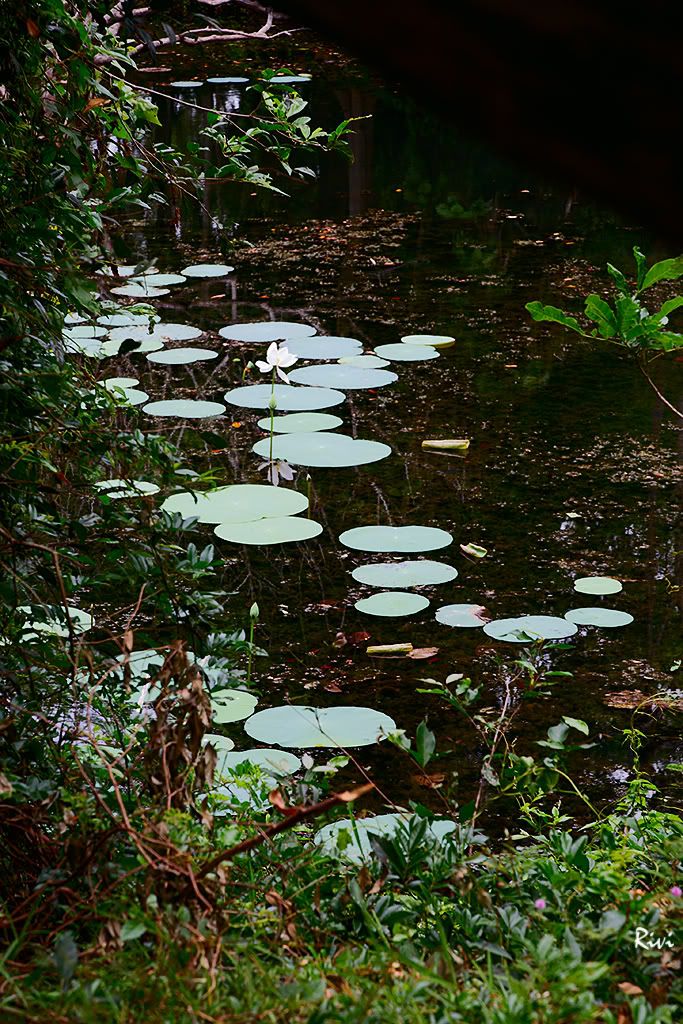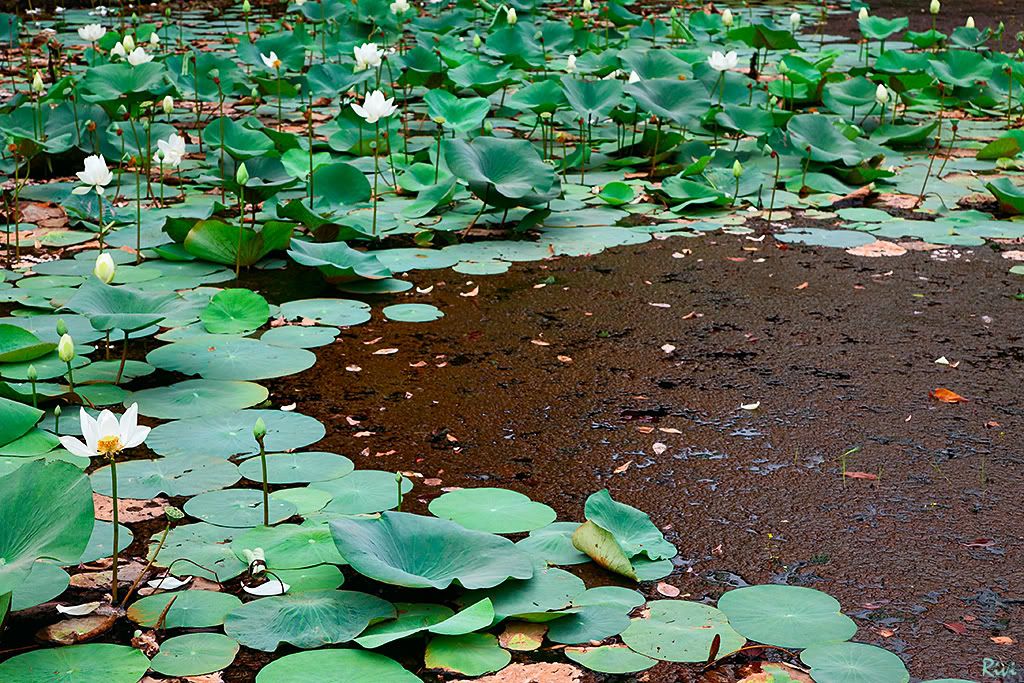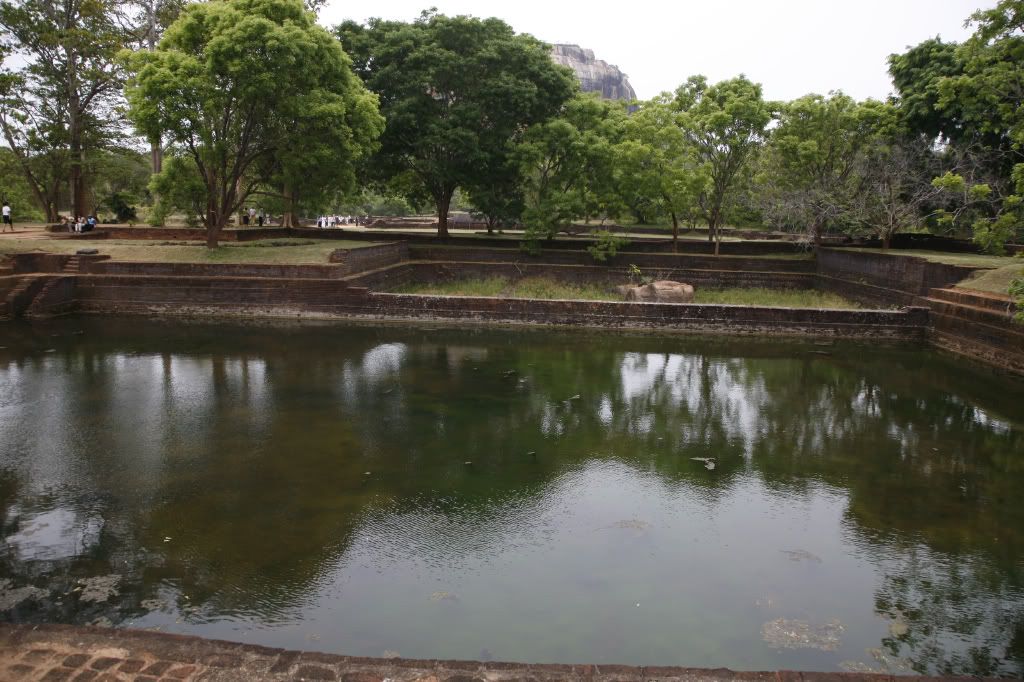 check this out
On the way to the rock;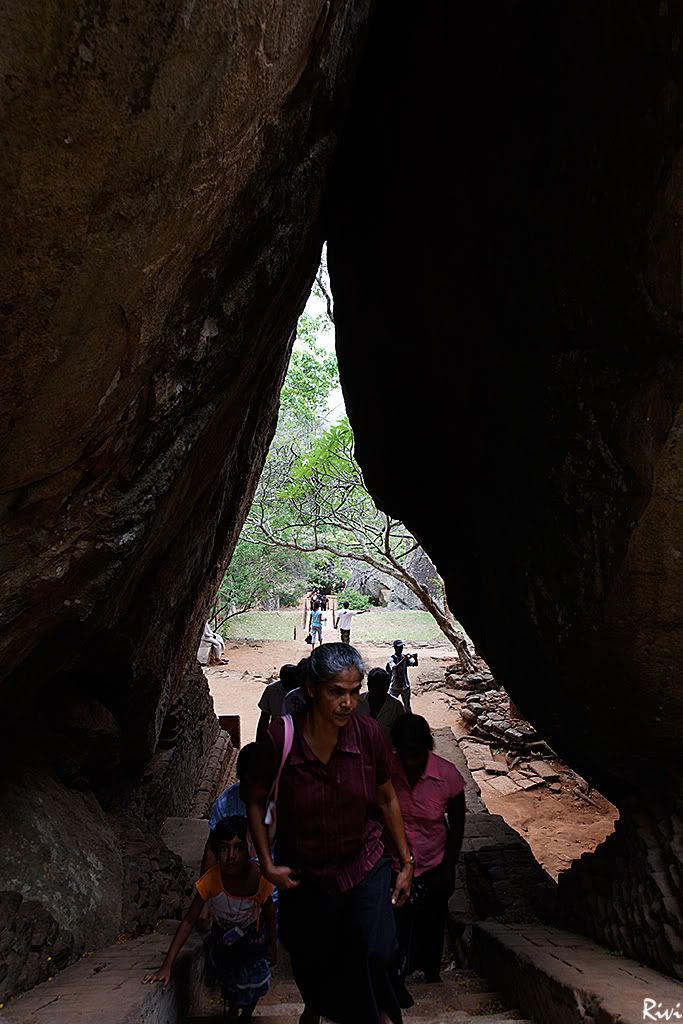 Parliment;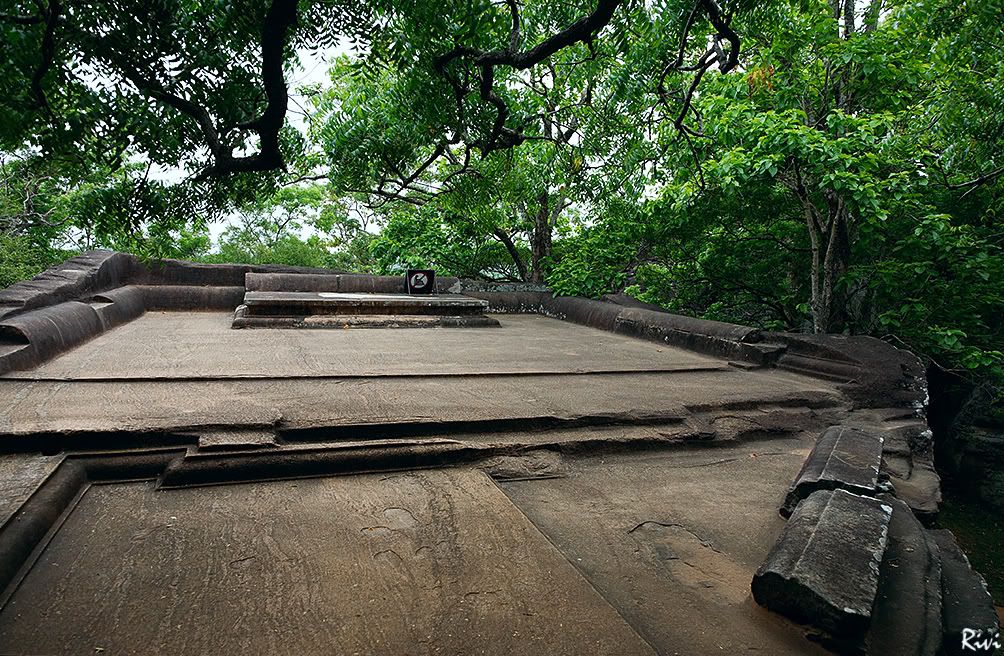 A cave at the foot of the rock.  The seat is carved out of a rock for the king and dignitaries to sit.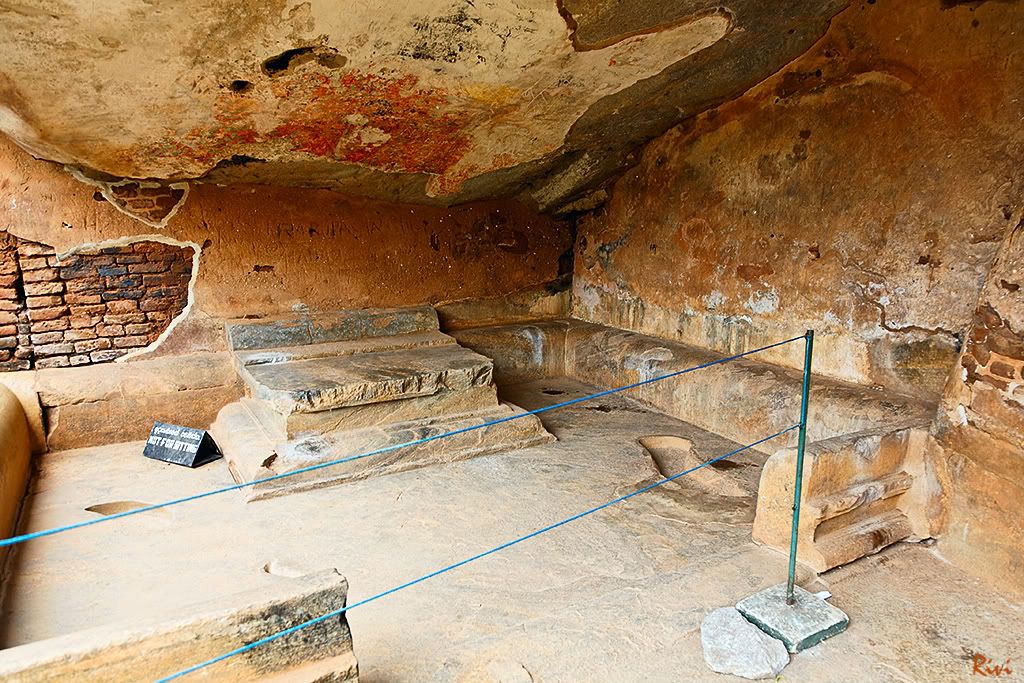 The long climb begins by entering the stairs fabled to be through the lion's mouth.  Only the two paws remain today;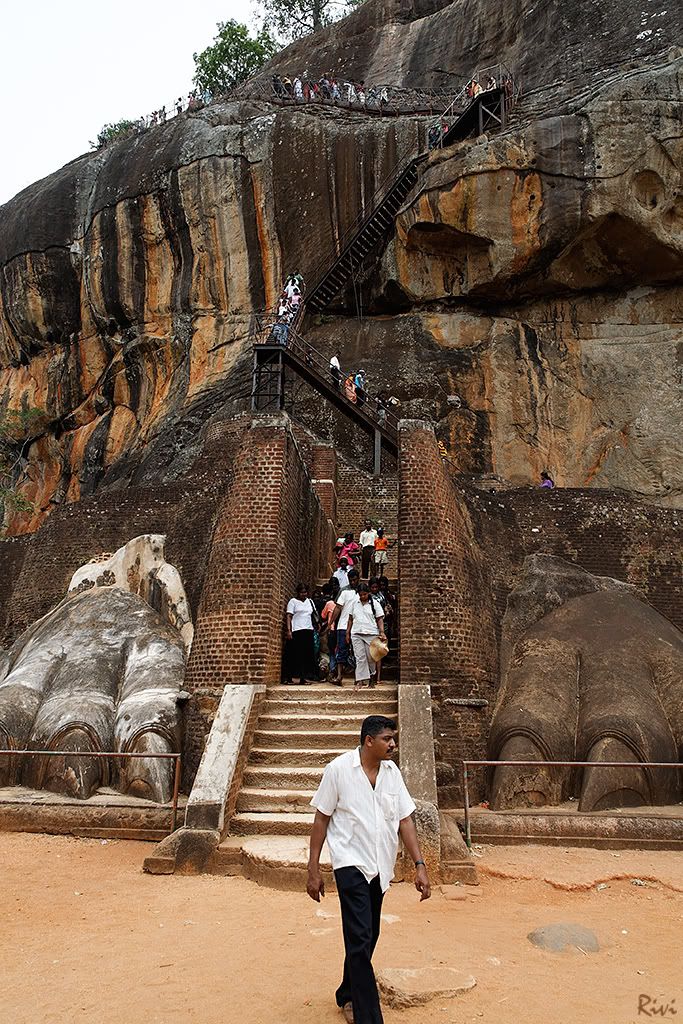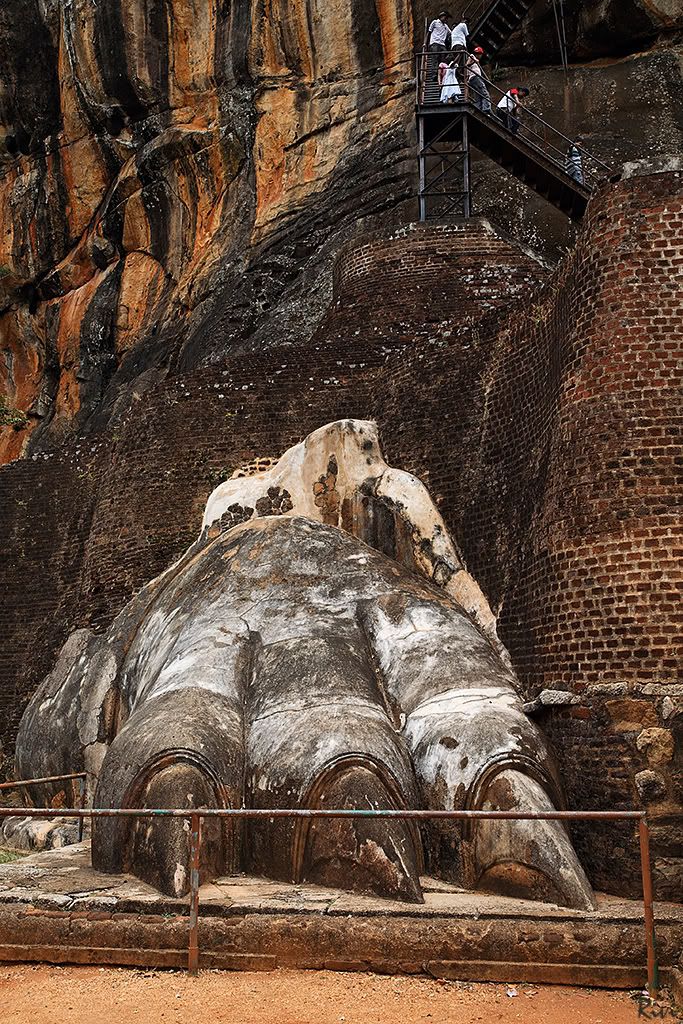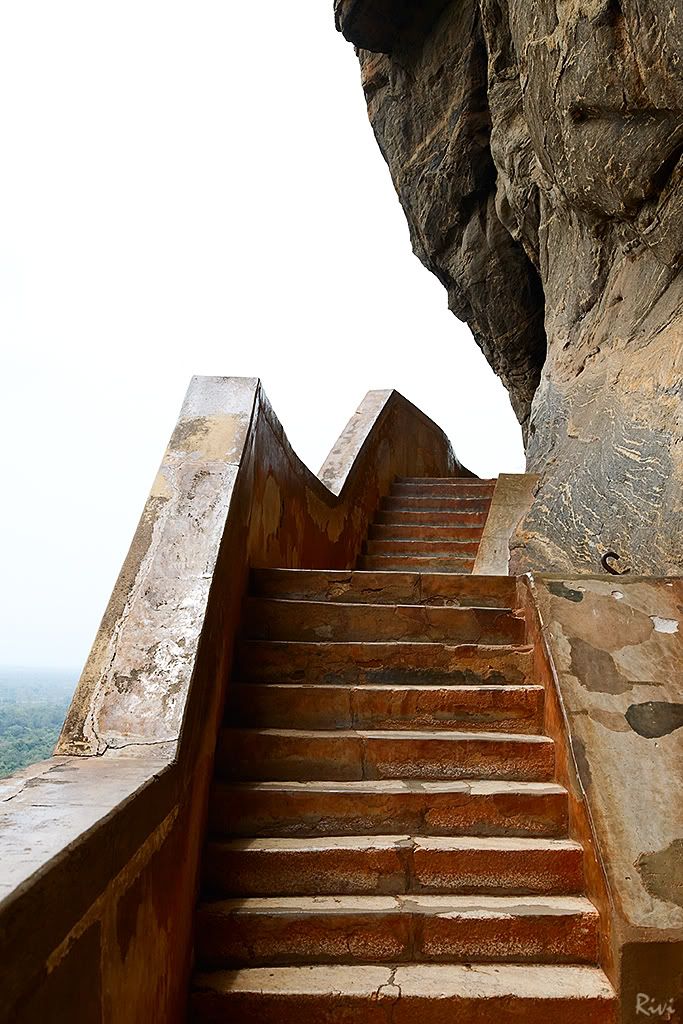 Railings for the climb;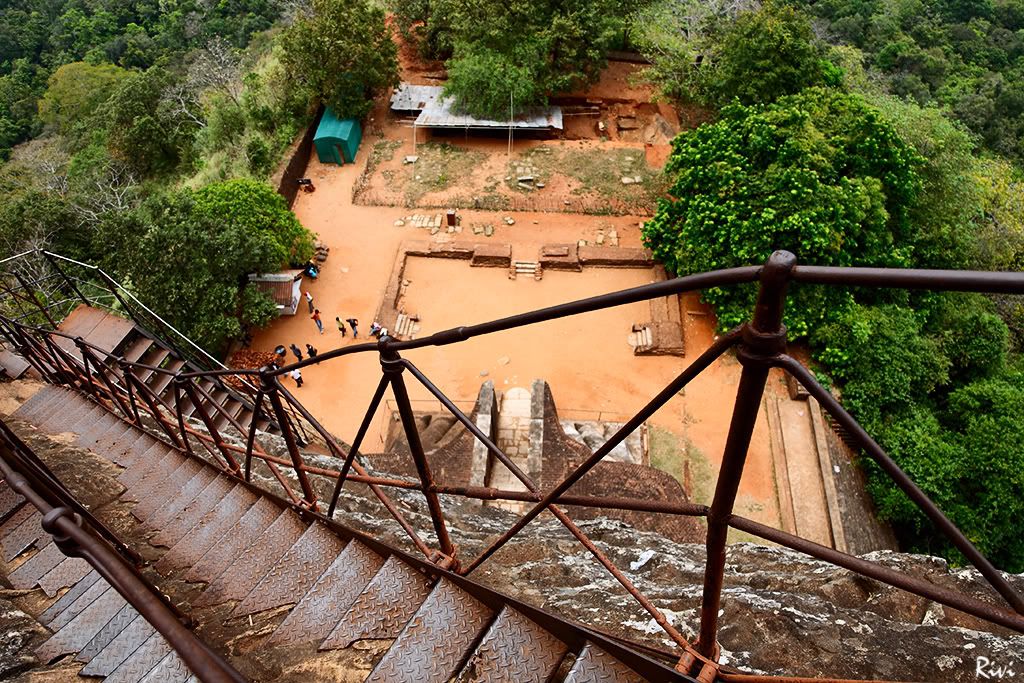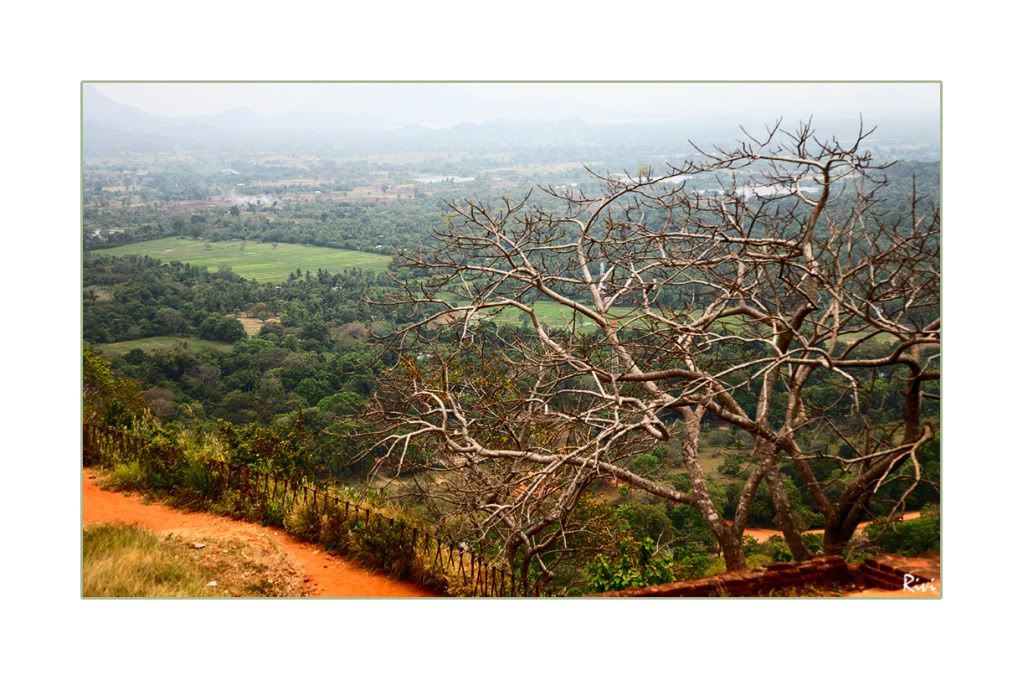 Legendary frescos on the wall of the rock.  Beauty and serenity affirms the talents of the artists whose work is still preserved for us to enjoy.  Only theories exist on the true significations of these beauties.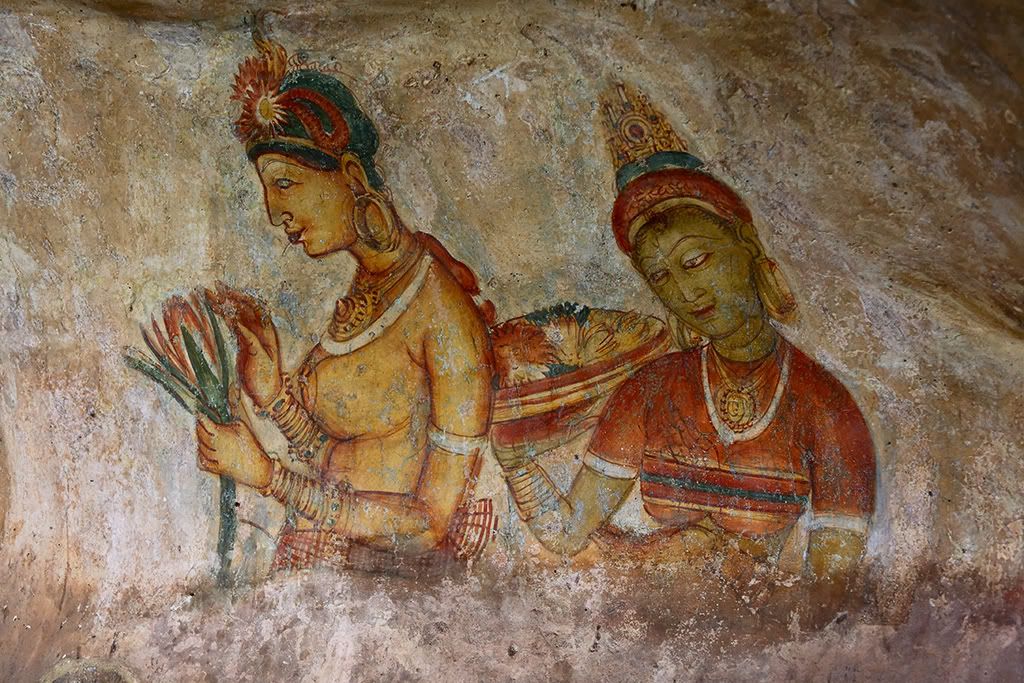 The climb onwards brought me to the mirrored wall.  This wall was polished to reflect the visitors.  Parts of the wall still retains this ability.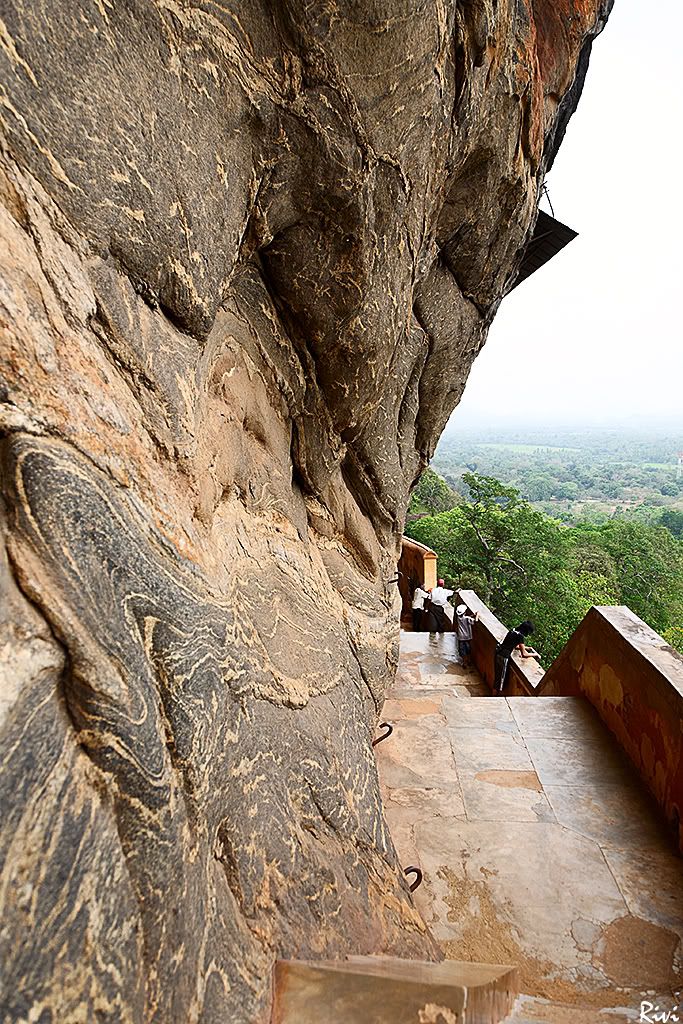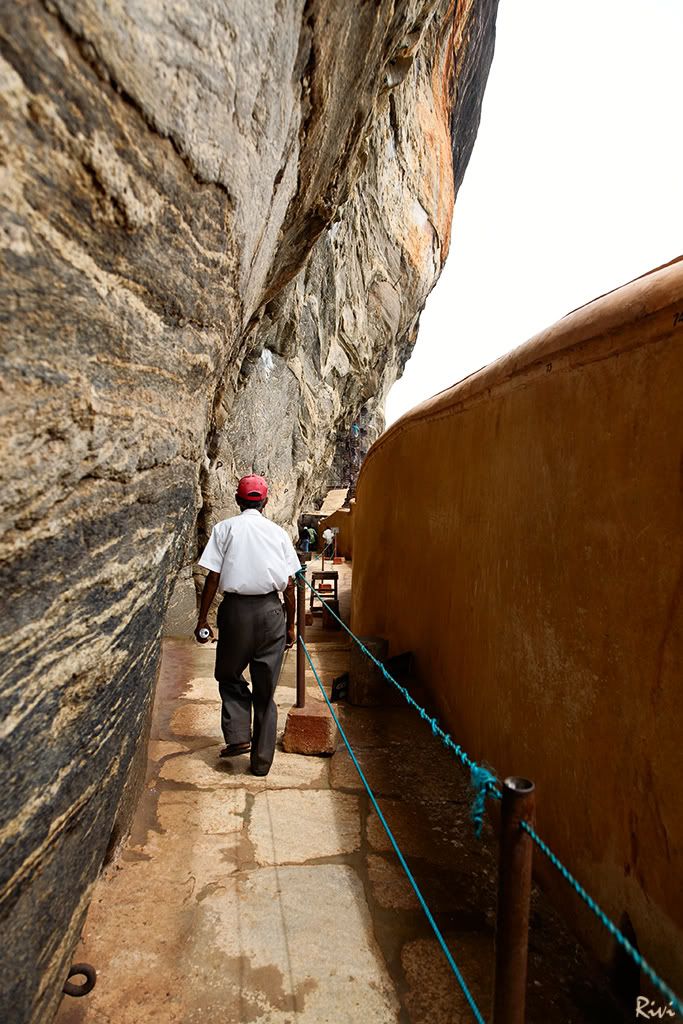 View from the top;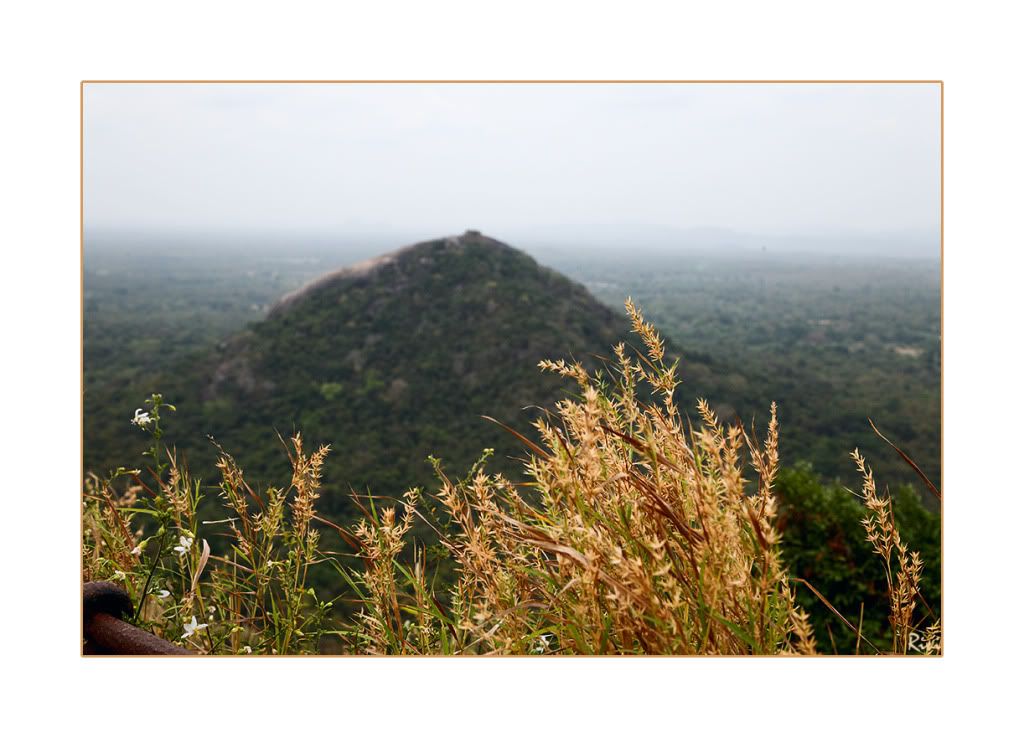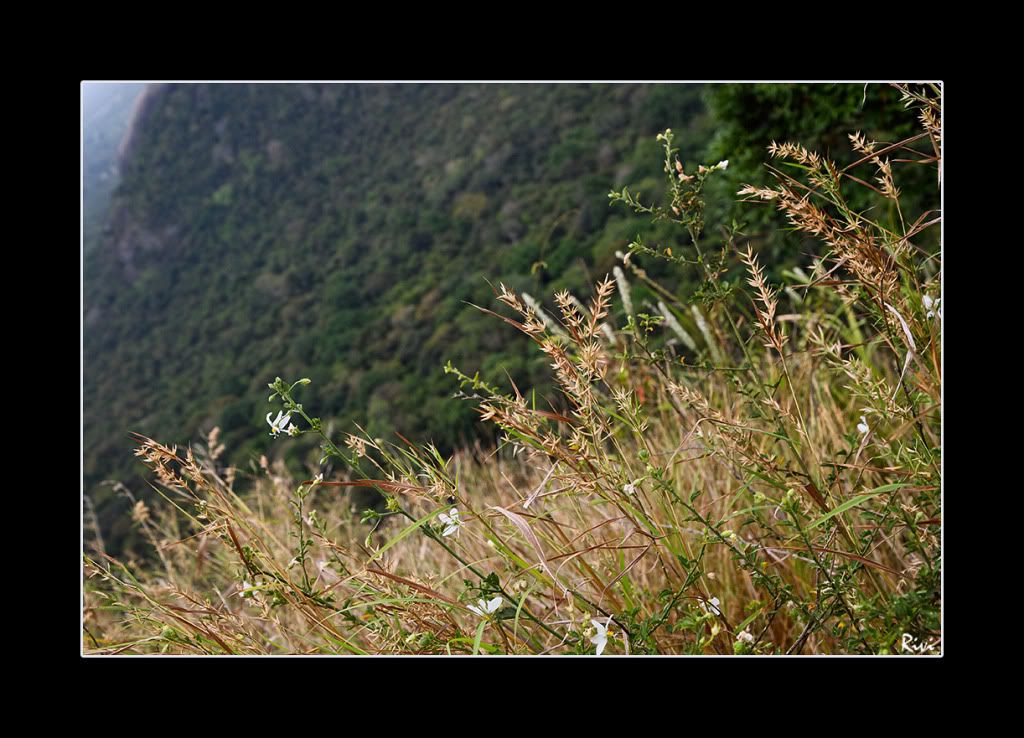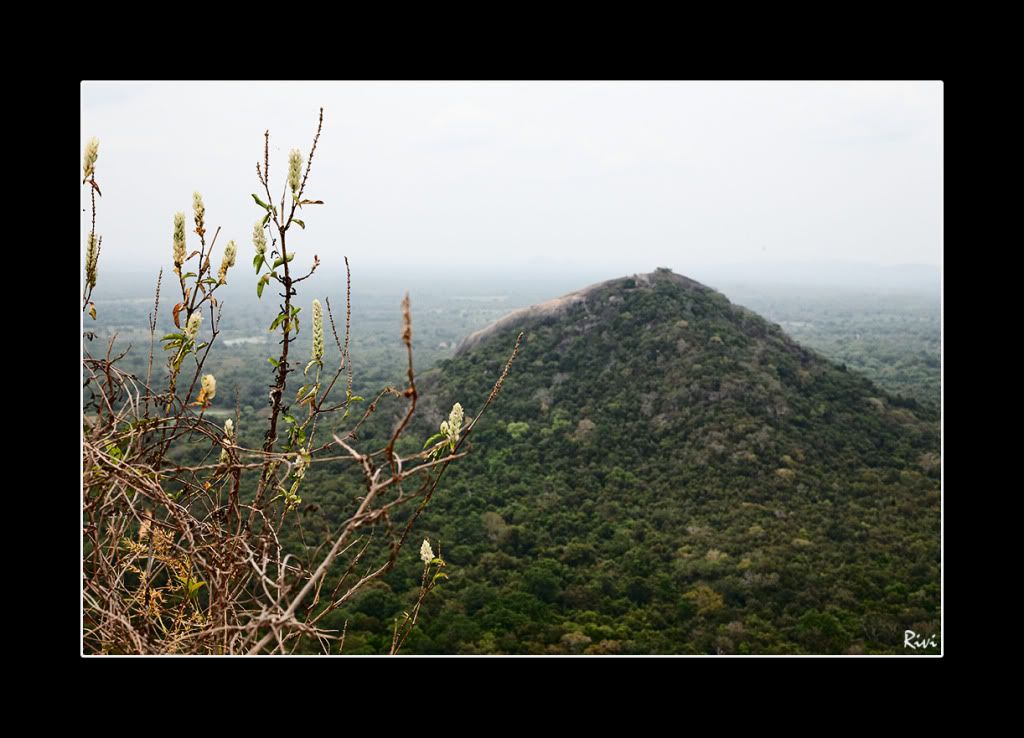 Few inhabitants met on the top;